To succeed in business you need to differentiate yourself from the competition. What makes you unique doesn't have to be extravagant, but it should be distinct. One way to do that is with custom logo rubber stamps! We are expert producers of rubber stamps. Whether you need a single stamp for your personal use or a bulk quantity for your business, we can be your trusted provider! We all want to make a mark on this world. There are endless potential applications for your custom logo rubber stamps: from saving time writing the same thing over and over on your packages to putting that extra touch of special branding on important packages from your business.  Let people know that you are serious. Our customized rubber stamps can help you STAND OUT – whether you want to appear funny, artistic, bold, or professional. Become more efficient, impactful, and unique!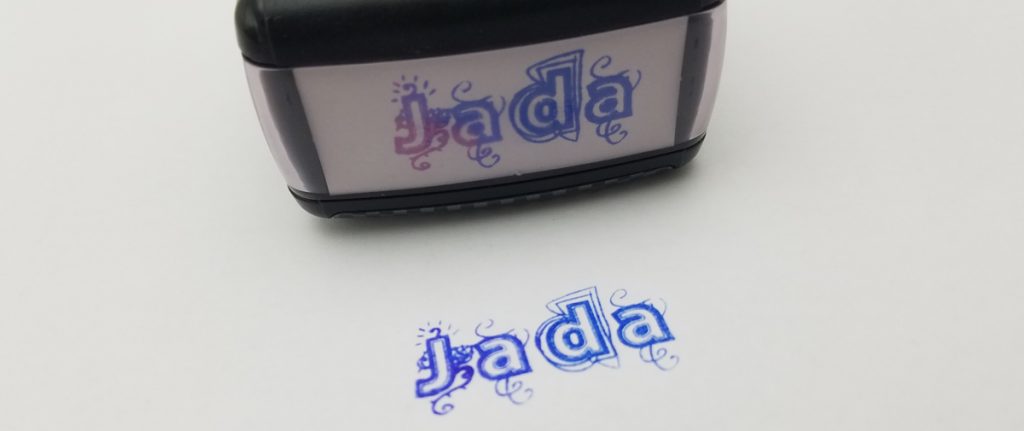 What are some other uses for your custom logo rubber stamps? You will never have to write the same thing thing on your package again with custom address stamps. Save yourself time and your business money by investing in reusable, custom logo rubber stamps. Don't hurt yourself performing the same, repetitive task – bust out your customized rubber stamps! Try custom logo rubber stamps for your business and become a self producer of business swag! Do you wish that package your about to send was branded?  Boom, customized rubber stamps. Do you fancy yourself an artist? Do you need your custom stamps in a hurry? Let us know. We create quotes based on the specific need of your order. Have particular ideas for how you want your stamp to look? We want to make you happy – customize the look and feel of your stamp! If you decide that our business is the right choice for you, simply click the link below. You'll be directed to a webpage designed to make online purchasing headache free. We are based out of Richmond, Virginia and have been manufacturing custom logo rubber stamps, notary stamps, and seals since 1891…. "The House of Good Impressions."
Need Custom Logo Rubber Stamps?
– OR –
Call Us @ 804.234.4990