So you want to buy a FRAGILE Stamp…
We are experienced producers of all sort of custom stamps, like this Fragile Stamp. Whether you need a single custom FRAGILE stamp for your personal use or a bulk quantity for your business, we can be your trusted provider! We all want to make a mark on this world.  You will never have to write the same thing thing on your package again with custom FRAGILE stamps.  Save yourself time and your business money by investing in reusable stamps. Don't hurt yourself performing the same, repetitive task – bust out your FRAGILE stamp! We can make custom stamps for virtually any application that you can think of. What color ink do you want? This is only one small example of how creative we can get when we make custom stamps!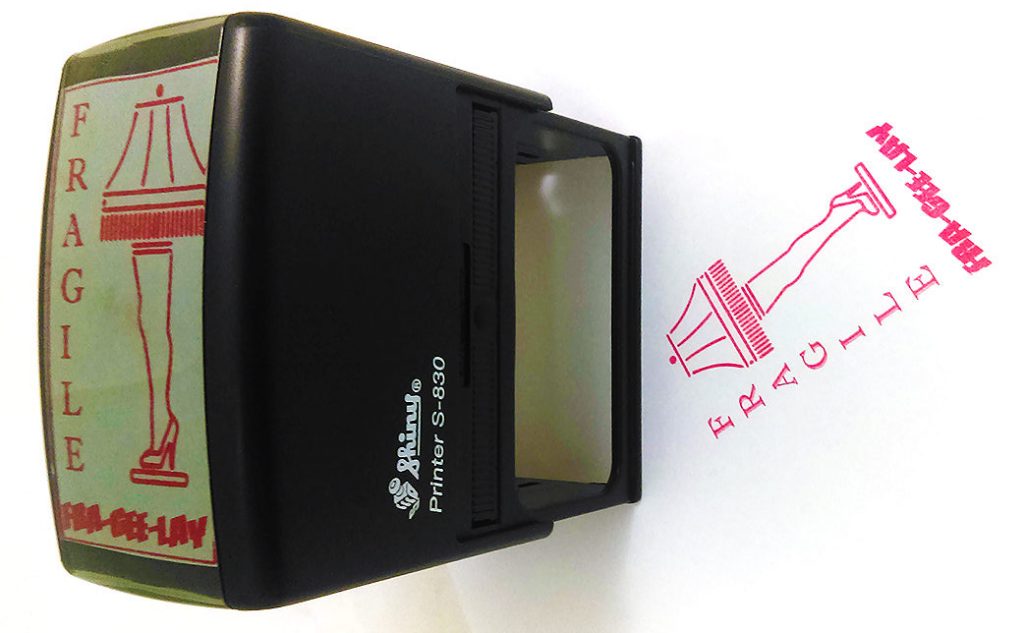 A custom fragile stamp can be used for all types of applications. Maybe you have a package that is "FRA-GEE-LAY." Your days of writing it over and over are over. Instead of pulling out a sharpie and writing it onto all of the packages that you expedite day in and day out, you can have a REALLY COOL STAMP. We can make it bold, funny and most importantly… STAND OUT. Save yourself from carpel tunnel and become more efficient with the gain of custom stamps. If you decide that this stamp is the right choice for you, simply click the link you'll be directed to a simple webpage designed to make online purchasing headache free. We understand that time is important and will strive to satisfy you as a customer. We are based out of Richmond, Virginia and have been manufacturing stamps and seals since 1891…. "The House of Good Impressions." Create the FRAGILE stamp you've been dreaming of today!
Need a Custom Fragile Stamp?

– OR –
Call Us @ 804.234.4990