Notary Supply
Do you need a notary supply? We are expert producers in Richmond, VA. Whether you need a small order of custom supply for your personal use or bulk quantities for your business, we can be your trusted provider! We all want to make a mark on this world. Our products can help you STAND OUT – whether you want to appear funny, artistic, bold, or professional.  Become more efficient, impactful, and unique!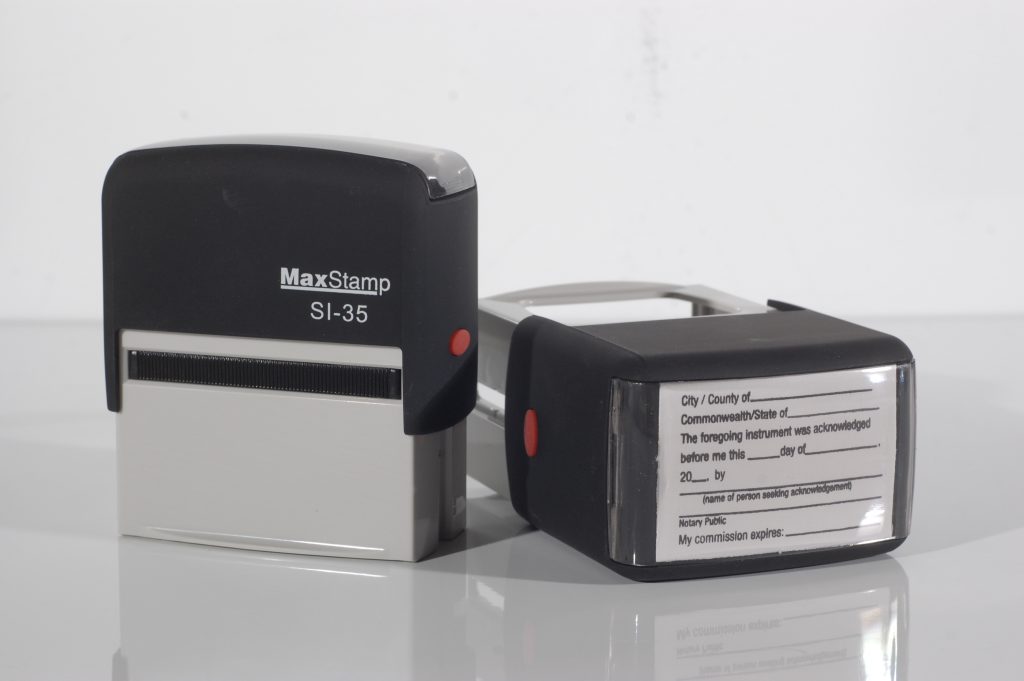 In regards to Virginia Notary Stamps, Slim stamps are the easiest to hide/conceal and carry and lot of people prefer the compact size. However, some people have made it clear that it's easy to misplace them or lose them in-between the seats of a car. Everyone in the Virginia Notary game understands that losing your notary supply an be a costly mistake. If you decide that this stamp is the right choice for you, simply click the link you'll be directed to a simple webpage designed to make online purchasing simple.
Do You Have a Need for Notary Supply?

– OR –
Call Us @ 804.234.4990